BioLargo Water has developed the Advanced Oxidation System – AOS™ – An effective, affordable new treatment technology for water disinfection.
Water and wastewater can be a transmission route for bacteria and viruses. Our AOS technology offers an effective, affordable, energy-efficient virus disinfection tool for water utilities and private businesses.
WHY CONSIDER INVESTING IN BIOLARGO WATER
Our system costs less and does more.
Compared to many competing technologies, AOS: (1) costs less to install and operate; (2) allows on-site water recycling and reuse, or safe discharge; (3) eliminates contaminants and pollutants existing systems can't; (4) hits multiple different contaminant classes with one system, rather than requiring multiple technologies; and, (5) requires less space.
We're not starting at ground zero.
Since 2015, almost $4 million has been invested on research and development to create the BioLargo Water AOS. Funding has been primarily through industry and government partnerships.
It's working.
Modular, compact and cost-effective, AOS succeeds where many existing technologies can't. In 2019, at a poultry processing facility pilot project, AOS-treated water met all local water re-use and discharge standards and adhered to standards of the United States Department of Agriculture (USDA) and Environmental Protection Agency (EPA).
Smart people. Powerful backing.
The BioLargo Water team of Ph.D. scientists and engineers has created a breakthrough product. Now — with the technical support, marketing and finance resources, and more, of our parent company BioLargo, Inc. — AOS stands poised to enter the $246M poultry wastewater market.1
Our entry to the water market — chicken wastewater.
Poultry processors use a lot of water — and spend $246M a year to treat it.1 Our product allows poultry wastewater to be cleaned, recycled and reused on-site at lower capital and maintenance costs than many existing technologies like UV and ozone-based technologies.
WHY IT'S GOOD FOR WATER
Eliminates viruses, bacteria, antibiotics and pharmaceuticals.
Saves water through on-site wastewater recycling and reuse.
Lowers contaminant load for safe return of water into waterways.
---
THE PROBLEM
Wastewater treatment, decontamination and discharge is a critical challenge for industries around the world.
We anticipate that future and current global health pandemics may lead to a new era of public awareness, heightened expectations and increased scrutiny on water disinfection. Our AOS water treatment technology's active disinfection agents – iodine compounds – have a long history of safe, effective use against viruses.
The poultry industry, our initial target market, is particularly challenging. About nine billion chickens are processed in the U.S. every year, creating more than 60 billion gallons of highly contaminated wastewater,2 often with dire consequences: polluting local waterways and sources of drinking water with viruses, bacteria, antibiotics and other contaminants harmful to human health and the environment.
Existing water treatment technologies are too often not affordable and can often be too big for many industrial facilities. Operators need portable, smaller and modular systems that don't upset their operations. This is true for small facilities as well as major operations.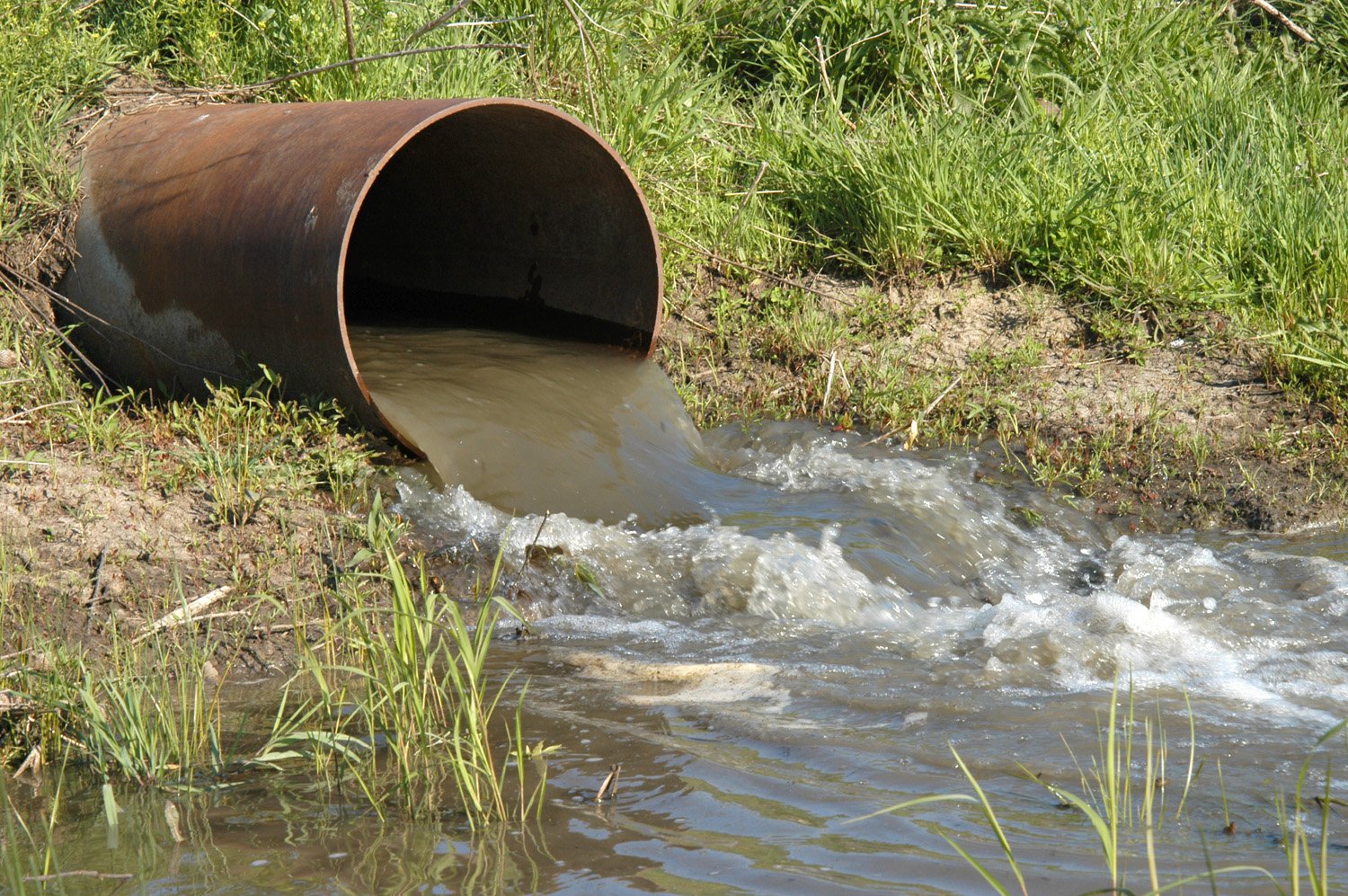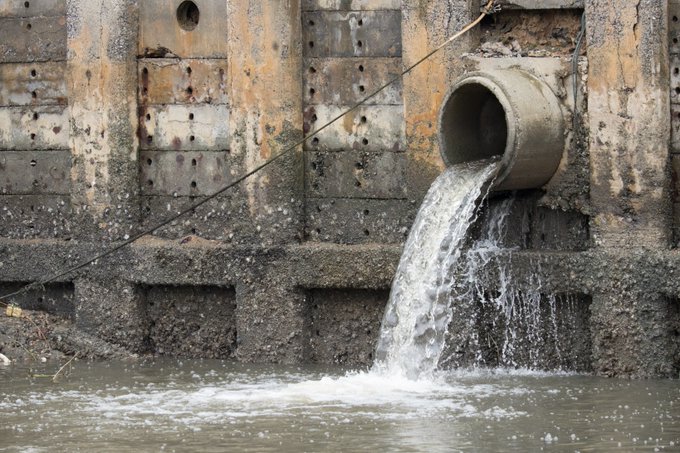 THE SOLUTION
Advanced Oxidation System — AOS™ Invented, developed and proven by BioLargo Water, Inc.
Portable, on-site and modular, AOS costs less and does more, with a smaller footprint. AOS replaces standard systems currently in use — including chlorination, ozonation, and ultraviolet (UV) radiation — by employing disruptive oxidation technology that:
has been proved to work effectively against viruses, as tested with standard laboratory virus surrogates
allows farms to recycle and reuse water on-site
uses less power and energy
is less costly to purchase and operate
is more effective in removing pollution and contaminants
saves on water use and can reduce clean-water costs by two-thirds
PARTNERSHIPS INCLUDE:
Following the successful AOS pilot at Sunworks Farms in Alberta, Canada, BioLargo Water announced they were planning and seeking funding for the first full-scale commercial trial to manage and treat Sunworks' water and wastewater farm-wide, paving the way for a pivotal moment in the commercialization of BioLargo's proprietary technology.
"Their technology clearly works, and their team is a pleasure to work with. We believe that the AOS will enable producers like us to manage water and wastewater in the most environmentally sensitive and economical way possible.
We look forward to working hand-in-hand with their team to establish their technology as part of a new benchmark for environmental stewardship in water conservation in the North American livestock industry."
— Ron and Sheila Hamilton, owners of Sunworks Farm
AOS COMPETITIVE ADVANTAGES
Cost — Testing has shown that the AOS will provide robust, reliable water treatment at a lower operating cost (OPEX) than incumbent treatment technologies, and at lower capital cost (CAPEX) due to the simple and ubiquitous materials required to build the AOS.
Capabilities — In existing scale-up and laboratory trials, the AOS inactivates waterborne micro-organisms including Escherichia coli (E. coli), Salmonella, and bacteriophage MS2 (standard laboratory virus surrogate) more cost-efficiently and with substantially lower energy requirements compared to conventional technologies. The AOS is also proven to remove waterborne pollutants including poly-aromatic hydrocarbons (PAHs), naphthenic acids, and micro-pollutants (i.e., pharmaceuticals and antibiotics) which conventional technologies are inefficient at treating.
Size —The AOS has been designed to be highly compact, modular, and scalable without compromising effectiveness, allowing less use of valuable facility real estate. The company has designed and is manufacturing a scaled-up commercial prototype that is capable of processing 500 gallons of water per minute ("GPM"), a volume commensurate with the flowrate requirements of many commercial applications.
THE MARKET
Broadly, we anticipate global health pandemics will increase the need for new and existing advanced water disinfection technologies. Our AOS technology has been proven effective against viruses (as tested with standard virus surrogates), and we intend to help fill new market gaps for highly effective, cost-efficient solutions as they emerge.
BioLargo Water will start by launching the AOS technology into the poultry industry, a $246 million market. The industry is under increased pressure to better treat its wastewater. Rising water treatment costs have also created an incentive for poultry facilities to recycle and reuse water.
This makes poultry processing ideal as a "gateway market" to demonstrate AOS' economic and technical superiority versus many incumbent existing technologies. After the company commercializes AOS in the poultry processing market, its target markets that require disinfection will be stormwater (where we've conducted a capture and reuse pilot); food and beverage (including a successful AOS commercial field pilot at a micro-brewery); plus more work in agriculture, petrochemical/oil and gas, and the huge municipal wastewater facilities market.
CUSTOMER ACQUISITION STRATEGY
BioLargo intends to roll-out AOS with an unparalleled, no-risk proposition for industrial wastewater needs. For our initial customers, BioLargo Water, Inc. will pay to build and install the AOS system and user will pay nothing — zero — until performance and cost savings are proven. We believe this "No Risk" model will greatly accelerate our entry and expansion in the market.
FINANCIAL PROJECTIONS
THE TEAM
BioLargo Water, Inc., is led by an experienced management team with diverse talents and specialties. These exceptionally qualified PhDs and engineers are recognized as industry experts, with 20+ years of executive experience on average.
---
OFFERING DETAILS
The Issuer — BioLargo Water Investment Group, Inc. — is offering up to 500,000 of shares of Common Stock for up to $500,000. The Issuer is attempting to raise a minimum amount of $100,000 in this Offering (the "Minimum Amount"). The Issuer must receive commitments from investors in an amount totaling the Minimum Amount by April 30, 2021 (the "Offering Deadline") in order to receive any funds. The minimum amount that a Purchaser may invest in the Offering is $500.00.
The Issuer is conducting a Regulation Crowdfunding offering via WWF Funding Portal, LLC (CRD Number #297498), the Intermediary. The Issuer shall pay to the Intermediary at the conclusion of the offering a fee consisting of five percent (5.0%) commission based on the amount of investments raised in the offering and paid upon disbursement of funds from escrow at the time of closing less closing costs. The intermediary will receive a number of shares of Common Stock of the issuer that is equal to five percent (5.0%) of the total number of shares of Common Stock sold by the issuer in the Offering.
USE OF PROCEEDS
The following table lists the use of proceeds of the Offering if the Minimum Amount and Maximum Amount are raised, for both the Issuer and the operational and wholly-owned subsidiary BioLargo Water Canada.
ISSUER USE OF PROCEEDS
The Issuer has discretion to alter the use of proceeds as set forth above. The Maximum Amount offered in this Offering is not sufficient to fund the Issuer's business plan, and additional funds will be necessary.
The proceeds from this Offering do not fully fund the company's business plan, and thus the company will be required to raise additional investment capital in the future. Any such future offerings may dilute the ownership of investors in this offering. See Risk Factors beginning on Page 15 of the Form C/A filed with the Securities and Exchange Commission, specifically the risk factor titled "The Issuer will need more money to execute its business plan."
BIOLARGO CANADA, INC. USE OF PROCEEDS
The following illustrates the use of proceeds in the operational subsidiary from funds raised in the Offering and invested into the subsidiary by the issuer. The Issuer will receive an unsecured promissory note for the amount invested, due in two years, earning 10% interest.
CAPITALIZATION
The Issuer has issued the following outstanding Securities:
DEBT
The Issuer has no outstanding debt.
VALUATION
Based on the purchase price of the Common Stock being sold in this Offering, the pre-Offering value ascribed to the Issuer is $16,000,000.
Before making an investment decision, you should carefully consider this valuation and the factors used to reach such valuation. Such valuation may not be accurate, and you are encouraged to determine your own independent value of the Issuer prior to investing.
OWNERSHIP
Prior to the commencement of this Offering, 100% of the issued and outstanding Common Stock of the Issuer was owned by BioLargo, Inc., a Delaware corporation (OTCQB: BLGO). The shares held by BioLargo were issued pursuant to a Share Exchange Agreement through which BioLargo exchanged all of the issued and outstanding shares of BioLargo Water for 16,000,000 shares of the Issuer's common stock. The exchange of securities between the two companies was exempted from registration pursuant to Section 4(a)(2) of the Securities Act.
Following the Offering, the Purchasers will own 0.621% of the Issuer if the Minimum Amount is raised and 3.030% if the Maximum Amount is raised.
FINANCIAL INFORMATION & RISK FACTORS
Please review Form C-A and Exhibits available on the Documents tab of the offering page.